APRIL 20 - 21 @ movenpick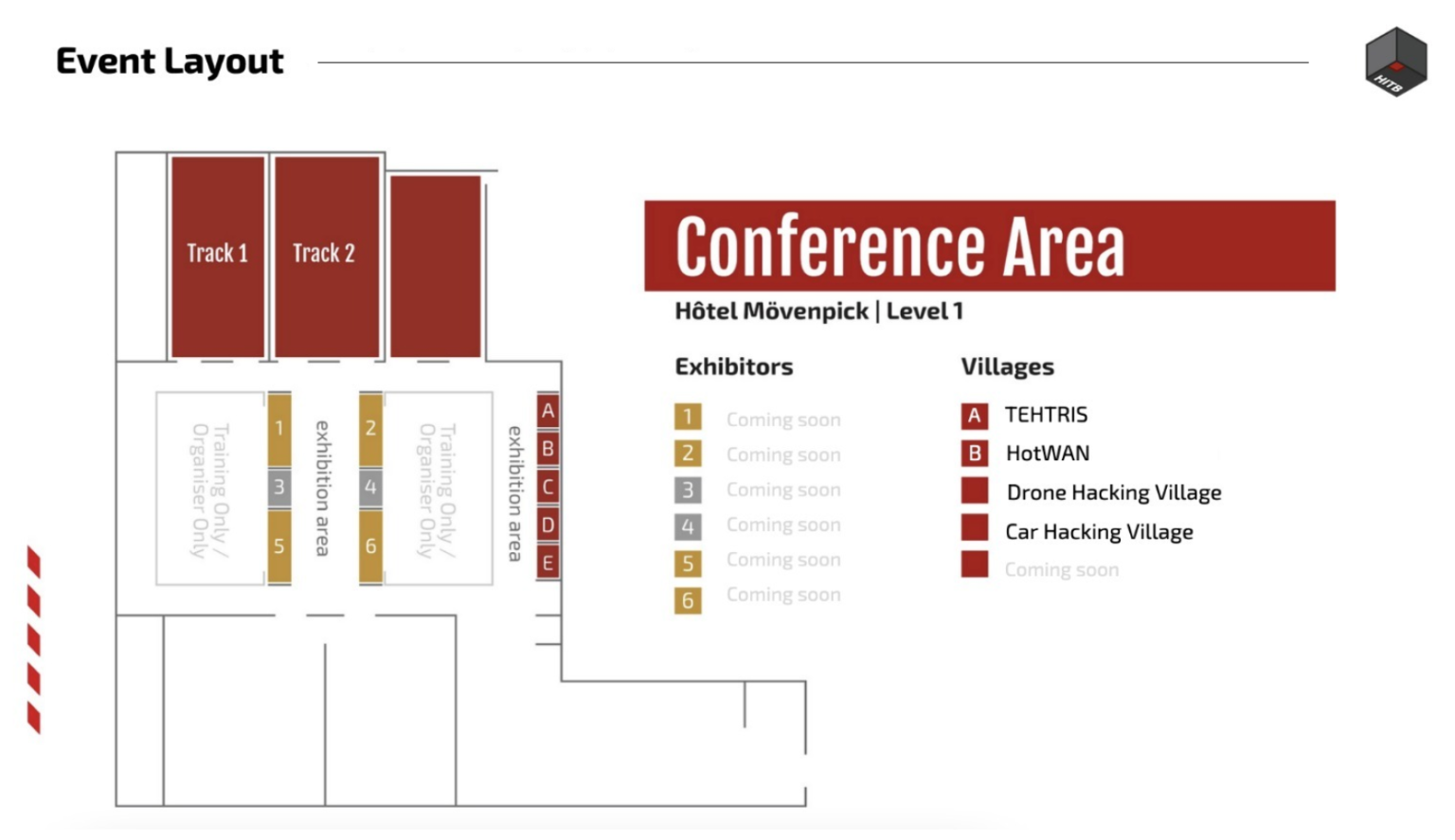 BOOTH NUMBER

EXHIBITOR NAME

ABOUT THE EXHIBITOR

TEHTRIS is the software editor of the TEHTRIS XDR Platform, the leader in automatic and non-human neutralization of cyber attacks in real time.

Thanks to its innovative European technology, the company is positioned as a European trusted third party contributing to the world cyber resilience..

The Goto Source for RF and Hardware Hacking (Penetration Testing in Wireless and from Endpoint embedded devices to Cloud).
BOOTH NUMBER

EXHIBITOR NAME

ABOUT THE EXHIBITOR

Try your hand at drone hacking and tracking! This year's Drone Hacking Village introduces different types of UAVs, eg small drones and FPV devices.

.

The primary goal of the Car Hacking Village is to build a community around discovering weaknesses and exposing vulnerabilities that could significantly impact the safety and security of all drivers and passengers on the road today. We strive to educate security researchers on the functionality of vehicle systems coupled with providing them with the opportunity to gain hands-on experience working side by side with experts in the field. Wired and wireless exploitation of vehicle systems have become a critical safety concern for the automotive industry, the National Highway Traffic Safety Administration (NHTSA), Congress, the Department of Homeland Security, and consumers. The Car Hacking Village plays an important role for researchers interested in the safety and security of the more than one billion vehicles on the road worldwide. In 2015, over 16.5 million vehicles were sold in the United States. On average, motor vehicles are driven over 15,000 miles annually and consumers spend upwards of 730 hours per year in their cars.

.